Welcome to
Bldg18 Comedy Club – America's fastest growing Comedy Club!!
About Us
 Whether you're a seasoned comic or an aspiring comic or someone who is looking for a fun, laughter filled outing, Bldg18 Comedy Club is the spot for you. Bldg18 conducts weekly Open Mics on Friday evenings and we also produce and perform stand-up comedy shows.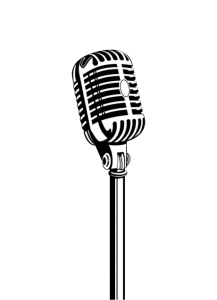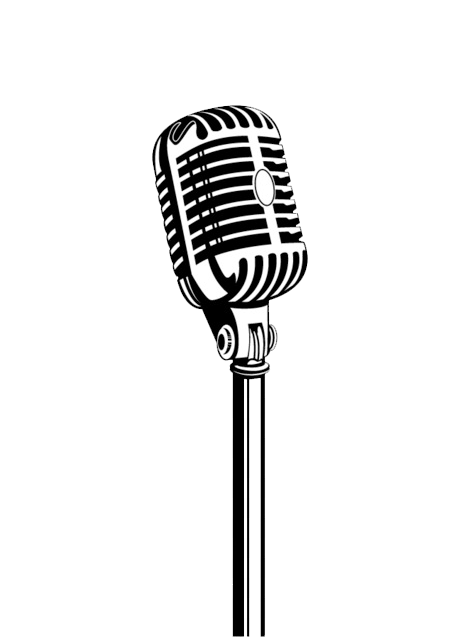 Summer Camp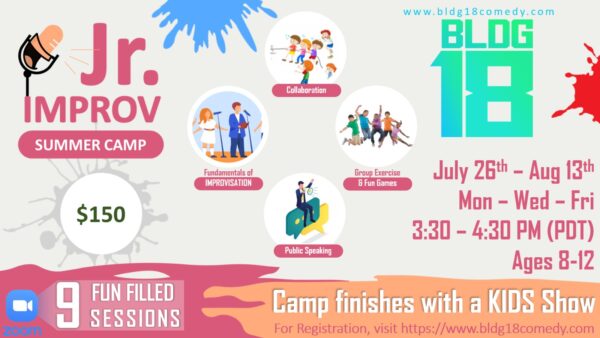 Bldg18 Comedy Club's Junior Improv Summer Camp introduces our young campers to the fundamentals of "Improv" through group exercises and fun games. With only a maximum of 10 campers per batch, each kid will get personalized coaching and assistance to explore and understand key improv concepts of "Yes, And", listening, working together in a team, spontaneity, creative thinking and public speaking. The camp will end with a "Improv Comedy Show" where the kids will be performing on the spot based on inputs from the audience. Bldg18 Comedy Club will also provide recordings of these sessions and the show at the end of the camp along with a certificate of completion.
Improv Coach: Shalini has been a long time fan of Improv. Over the years, Her participation and winning in JAMs (Just a minute) and extempore contests spiked her improv nerve. She's a regular at Manhattan Comedy School and frequents herself at pop-up improv sessions with Second City Improv and Improv NYC(MeetUpNYC). Truth be told, she's the most indecisive person she'd known, until improv happened. But now guess who's calling the shots.
Open Mic
Bldg18 performs virtual Open Mic (as we get past the COVID-19 situation) every Friday and Saturday on Zoom.
UPDATE: We are now using the Tugoz platform for open mic RSVPs. Clicking on the RSVP link below will open our customized Tugoz link in a new page.
| | | |
| --- | --- | --- |
| Live In-Person Open Mic | Friday 7:30pm – 8:30pm (Pacific Time) | RSVP |
| Virtual (Zoom) Open Mic | Saturday 7:30pm – 8:30pm (Central Time) | RSVP |
Contact Us
If you have feedback, questions or want to book a show, please email us
bldg18comedy@gmail.com