Bldg18 Comedy Club – America's Fastest Growing Comedy Club!!
Whether you're a seasoned comic or an aspiring comic or someone who is looking for a fun, laughter filled outing, Bldg18 Comedy Club is the spot for you. Bldg18 conducts weekly Open Mics on Friday evenings and we also produce and perform stand-up comedy shows.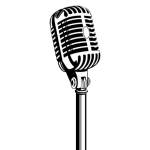 Bldg18 performs virtual Open Mic (as we get past the COVID-19 situation) every Friday and Saturday on Zoom.
UPDATE: We are now using the Tugoz platform for open mic RSVPs. Clicking on the RSVP link below will open our customized Tugoz link in a new page.
If you have feedback, questions or want to book a show, please email us
bldg18comedy@gmail.com